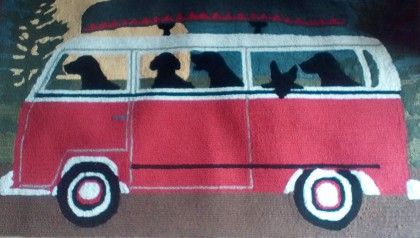 Away we go to Ventura to play at the Skull & Roses Festival at the fairgrounds. 3 days of bands playing Grateful Dead music. We know a few of those tunes so why not? Part of the idea of the fest is to present Dead songs in different styles & arrangements. What we will be doing is pairing GD tunes with instrumental versions of thugz originals and going in and out of each with lots of improvised jamming. So far it seems to work quite well. We have done a fair amount of rehearsing for this one and feel ready to put on a great show no matter what conditions and weirdness we encounter.
 Once we hit the stage on Sat. we hope to go with the flow and enjoy whatever happens. I am hoping that my well worn amp rig ( basically held together with electrical tape & such) will make it through the set. Maybe someday we will have a tech crew and state of the art equipment (ha!). Anyway, I'd like to thank our friend and supreme dead head Greg Peddicord for his efforts these last couple of years to get us into this interesting festival. If we survive intact I will give a full report after returning and recovering.
 It's been a rough winter for everyone but hopefully a real spring is on the way and more great music happenings.